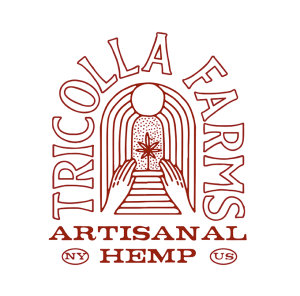 Quality. Sustainability. Reverence.
"Our cultivation practices are rooted in quality, sustainability and reverence for nature. We take every step to ensure that our end product is a true reflection of the plant in its natural state.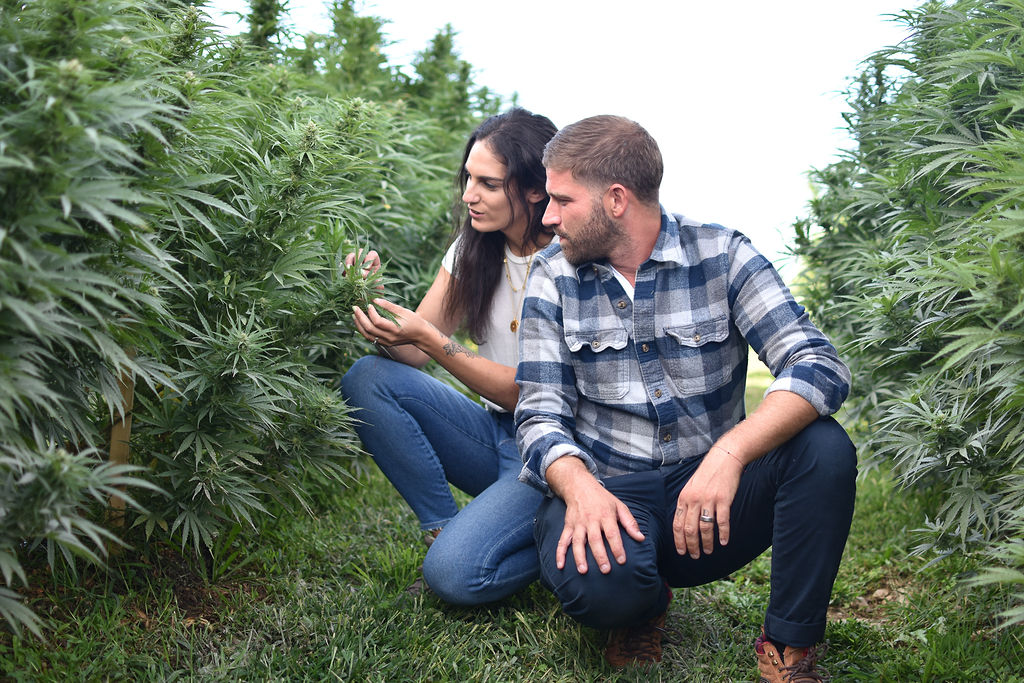 Industrial techniques that have become common in "Big Hemp" compromise minor cannabinoid and terpene content for the sake of CBD %. It is a matter of quantity over quality. Harvesting whole plants, hang drying and de-stemming by hand is not the easy way to do it, but we do believe it is the better way.
Growing higher quality flower and handling it with care throughout the entire process results in more efficient extractions (grow less, yield more) and lends itself to a more sustainable, intentional hemp industry."
— Erik Carbone, Lead Grow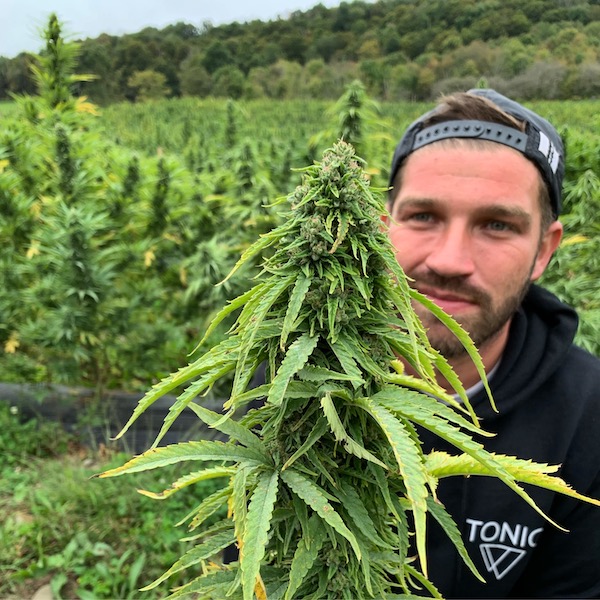 THE DIRT
a deeper dig into life on the farm
10/2018: Introduction to Tricolla Farms, The Inaugural Season. Featuring Erik & Brittany Carbone.
9/2019: The Community. We support our fellow farmers in NYS in order to create a better industry overall. We value collaboration over competition because working together is the only way small farmers stand a chance.
7/2019: Companion plants for natural, organic pest control
6/2019: Erik Carbone introduces 2 new strains for this year's grow, Suver Haze & Hawaiian Haze, as we get ready to put our second crop in the ground.
8/2019: Christina Lovely performing a sound bath at Tricolla Farms.
9/2019: The importance of hand trimming and curing Tricolla Farms flower.
9/2019: Tricolla Farms' indoor grow for R&D. Trialing new soil mixtures on different cultivar  varieties.
6/2019: Haylli, TONIC's Head of Sales & Resident Witch, performs reiki on the plants to start the 2019 grow.
9/2019: Founders Erik and Brittany Carbone hand-selecting the best buds for TONIC pre rolls and smokable flower market.
7/2019: Overcoming obstacles. When equipment breaks, go to Plan B: Top Dressing.