"TONIC was born out of necessity – I was seeking a natural solution to help cope with my anxiety and depression."
– Brittany Carbone, Founder & CEO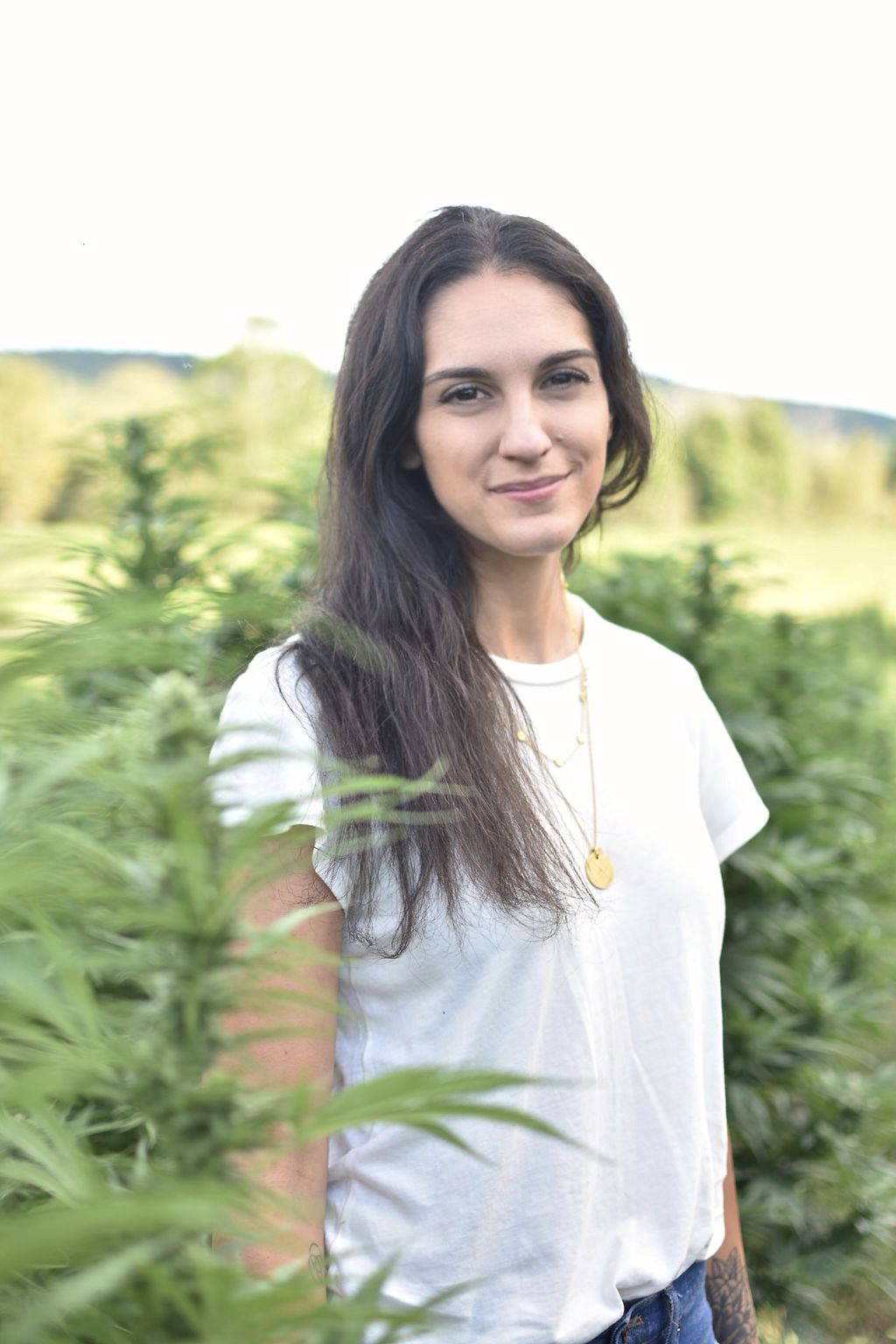 From our Founder
Working as a personal trainer, I needed something that could help me maintain the high energy level the job demanded even when I was feeling super depressed, while at the same time calming down the anxiety that had a tendency to overcome me out of nowhere.
I began combining CBD with ashwagandha root because they are both powerful adaptogens, defending against the effects of stress while working to restore and maintain the body's ideal balance; they relieve anxiety, decrease inflammation and improve mental clarity; they are working towards the same goals, but affecting different pathways to get there. 
The idea was that together they could cover more ground, doubling down on each other's effects to create a stress-relieving, mood-boosting, adaptogenic powerhouse… and that's exactly what happened.
The results were life changing, and I knew I had to share this with the world.
That is why our CBD + ashwagandha blend is called the 'The O.G.', it was the original combination that started it all!
After experiencing first hand the difference that TONIC can make mentally and physically, I knew that quality and intention needed to be at the heart of TONIC in order to accomplish our mission to bring the most healing to the most people.
That is why we started our own hemp farm, Tricolla Farms, in upstate NY. Growing our own hemp flower allows us to dictate the cultivation practices, genetics, and overall quality of the plants that ultimately become your TONIC products.
Our original botanical blends elevate the benefits of CBD through the use purposeful, synergistic plant-based ingredients. We extract our complementary herbs in-house in small batches and hand pour every ingredient with care.
Thank you for caring about where your hemp is sourced and who you are supporting when you purchase your products; thank you for sharing your stories and spreading the love and healing to your family and friends because that is what keeps TONIC going!
Your love, support, and most importantly, your trust is appreciated beyond words and I promise never to take it for granted.
Happy healing,
Brittany Carbone, Founder & CEO
Our Team
Tia Tagliaferro, Chief Operations Officer
Tia leads operations at TONIC and has a vibrant history in business management, consumer experience, and retail processes. She found her place in the hemp and cannabis space in 2018 and within TONIC continues to use her sharp skills in process flow, project management, and operations across every level of client and brand experience.
Haylli Weintraub, Head of Sales + Development
Having previously worked in the worlds of media, retail, operations and interior design, Haylli discovered her place in the cannabis industry in 2018. Her passion for holistic health and well-being has made TONIC a perfect fit, where she is Director of Sales and Development. As a certified Reiki Master and enthusiast of plant-based nutrition, meditation and the mind-body connection, she fosters love and intention into all of the products from seed to sale.
Mary Pryor, Chief Marketing Officer
Mary has worked for major agencies and brands across the music, media, technology, and marketing industries including Sony Music Group, Viacom, Black Enterprise, CBS News, Ebony Magazine, Essence Magazine, Rolling Stone, VaynerMedia, Mindshare, SheKnows Media, and many more.
Having realized there was a pressing need for agencies that catered to culturally rich and niche audiences through digital and social marketing integration, Mary founded her own consulting firms and co-founded Cannaclusive, a collective focused on inclusive marketing and business advocacy in the cannabis industry.
Mary is also New York Chapter President of Minorities for Medical Marijuana.
Susan Tricolla, Office Manager
Emmy Huffman + Sarah Blair, Production