New to CBD? Use this Infographic to find the product you need!
If you're new to the magic of CBD, figuring out what products are right for you can take a little digging and it may get a little overwhelming. So, we created this infographic to simplify your life and take some of the guesswork out of your CBD shopping!

Before you dive in, we want you to know a few things:

1. First of all, the product types below aren't the only ones out there – they are just the most popular types of products that you will typically see.

2. These are only recommendations and should not be taken as medical advice.

3. And lastly, no matter what kinds of products you decide to purchase, just make sure you do your research and look for Certificates of Analysis to verify the quality and purity of your CBD!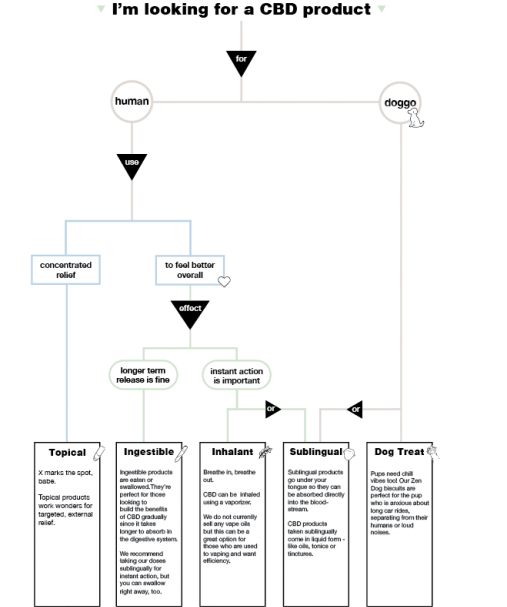 Another important thing to consider when shopping for CBD is the source. Where is the CBD coming from and who are the people behind the brand? Try to support small farmers and businesses run by women, people of color, veterans …. these are the people most likely to get pushed out of this booming industry as the money pours, but being able to stand our ground starts with you and where you put your dollars. Thank you for helping us change the world!!